Annie Elizabeth Lewis Carroll Springer Weist was one of Birda's older sisters.
Photo from the personal albums of Bryce Merkley
Cropped from larger group photo
According to this document the following dates apply:
BIRTH: 8 May 1878- Holladay, Salt Lake, Utah
DEATH: 5 Nov 1964- Vernal, Uintah, Utah
She was 86 years old when she died.
Obituary:
SOURCE: SL Tribune 1964, Nov 6, p.B7
Obituary transcribed:
VERNAL-
Mrs. Annie Carroll Weist, 86, Vernal, died of causes incident to age Thursday at 5 a.m. in a Vernal hospital. Born May 8, 1878, Salt Lake County, to Siney and Elizabeth Coleman Lewis. Married to Joseph H. Carroll, January 1899. He died. Married to Nathan Springer in 1925, Midway, Wasatch County. He died. Married to John W. Weist in 1943, Vernal. Member Church of Jesus Christ of Latter-day Saints. Survivors: husband; sons, daughter, DeVere Carrol, Vernal; Mrs. Axel (Afton) Birch, Pleasant Grove; Dearl Carroll, Ogden; Veldon Carroll, Arco, Idaho; Norman Carroll, Marietta, Ga.; 11 grandchildren, 8 great-grandchildren; brothers, sisters, Frank Lewis, Charles P. Lewis, Mrs. Jennie Hullinger, all Vernal; Mrs. Birda Merkley, Pecos, Tex. Funeral Saturday 11 a.m., Glines LDS Ward Chapel. Friends call Vernal Mortuary Friday 7-9 p.m., Saturday prior to services. Burial Maeser Cemetery.
Local Obituary:
SOURCE: Vernal Express 1964, Nov 12, p. 7
Local Obituary transcribed:
Funeral Honors Annie C. Weist
Funeral services were held for Mrs. Annie Carroll Weist Saturday at 11 a.m. in the Glines Ward chapel.
Mrs. Weist died Thursday at 5 a.m. of causes incident to age in the Vernal hospital.
Services were under the direction of Bishop Garth Batty. Prelude and postlude music was played by Ruth Walker.
Bishop Batty gave a short history of Mrs. Weist. Don Hullinger gave the invocation which was followed by a vocal duet, "In the Garden", by Roberta Ufford and Pat Stewart.
Harold E. Hullinger was the first speaker. This was followed by a vocal, "Oh, My Father", by Max Gentry. The concluding speaker was Harmon Sowards.
"Whispering Hope" a duet, was sung by Lois Erickson and Don Walker. Benediction was by LeRoy Carroll.
The grave was dedicated by Joseph Price and burial was in the Maeser Cemetery.
Pallbearers were Clyde Carroll, Bert Carroll, Bruce Carroll, Lynn King, Floyd Kind and Fletch Leming.
Mrs. Weist was born May 8, 1878 in Holladay, Salt Lake County, a daughter of Siney and Elizabeth Coleman Lewis.
She married Joseph H. Carroll in 1899. He died. She married Nathan Springer in 1925. He also died. Married to John W. Weist in 1943 in Vernal.
Survivors include her husband, four sons and a daughter, DeVere Carroll, Vernal; Mrs. Axel (Afton) Birch, Pleasant Grove; Dearl Carroll, Ogden; Veldon Carroll, Arco, Idaho; Norman Carroll, Marietta, Ga.; 11 grandchildren, eight great-grandchildren; brothers and sisters, Frank Lewis, Charles P. Lewis, Mrs. Harold E. (Jenny) Hullinger, all Vernal; and Mrs. Asher (Birda) Merkley, who is on a mission in Pecos, Tex.
Out of town people who attended the funeral included all of her children and Mr. and Mrs. Richard Hullinger, Bountiful; Don Hullinger, Granger; Mr. and Mrs. Hugo Hullinger, Salt Lake City; Mrs. Glen (Venita) Probst, Pleasant Grove; Douglas Merkley, Heber; Mrs. Dallas R. (Geneve) Workman, Centerville; Mrs. R.D. (Lenore) Nielsen, Salt Lake City; Clyde Carroll, Price; Bruce Carroll, Provo; Mr. and Mrs. Fletch Leming and children, Pleasant Grove; Mr. and Mrs. Bert Carroll and children of Craig, Colo., Rhea Carroll, Reno, Nev., and Mr. and Mrs. George Foster, Columbia, Carbon County.
Photo from personal albums of Patty Stewart
Because Annie died within the last 50 years, her death certificate will not become publicly available until sometime around the year 2014. When it is available I will post it here.
Welcome to the party!!!
Ack!!! Sorry this is posting late! SOOOO many awesome ideas at last week's party. Thanks so much for being here each week to share your great ideas!
Check out my favorites from last week's party!These posts have been pinned to the SunScholars THE BEST OF... For the Kids Fridays on Pinterest!
If you've been featured belowgrab my A++ and brag about it to your friends :)
I just wanted to pop in really quickly to let you all know we thought it would be fun to have
a little sale in honor of labor day weekend
! The sale starts now and will run through Monday evening at midnight EST.
All you have to do is leave a comment on this post.
You don't have to have a blog to enter, either. If you aren't a blogger, just enter a comment and then where it says "comment as" scroll down near the bottom and click on anonymous. However, if you do that, make sure to leave your e-mail address so we can confirm that you are the winner. If we draw the name of someone who doesn't leave any identifying information we will simply draw a new name. Make sure to check back here on the blog to collect your prize!
And if you want to up your odds of winning you can "pin" any of the above photos onto Pinterest for one more entry
.
Just write "Pinned" on a separate comment below!
Or you can "share" the link on facebook with your friends. If you do that you get another entry.
Just write "shared on FB" on another comment below!
This giveaway will run from now through the weekend.
I hope you all enjoy the last few days of summer!
Margret Jane Merkley was Asher's youngest sister.
She married Rulon Hansen (of Alamosa, CO) in the Salt Lake Temple (Salt Lake City, UT) on 28 April 1927.
Thus, she became Margret Jane Merkley Hansen.
Photo from the personal albums of Ellen Fletcher.
Newspaper notice:
SOURCE: Vernal Express 1927, Apr 29, p.8
Newspaper notice transcribed:
Hansen-Merkley
Mrs. Nelson Merkley announces the marriage of her daughter Margret.... J to Rulon Kershaw Hansen of Alamose, Colo, in the Salt Lake Temple, Thursday, April 28. Mr. Hansen is the son of Mr. and Mrs. N.J. Hansen of Vernal. The young couple will make their home in Alamosa. Miss Merkley, for several years, has been a teacher at the Vernal Central school. Mr. Hansen is an employee of J.C. Penney Co. and was formerly a resident of Vernal where he was in charge of the shoe department of the Ashley Co-op.
*Punctuation adjusted by me, and extra repetitive line omitted.
Marriage License:
Svalbard © Jens Henrik Nybo/www.visitnorway.com
Picture it: You're aboard the
MS Fram
in the waters of Northern Norway experiencing the incredible scenery of Spitsbergen's most remote areas. Watching the midnight sun create "unearthly hues" on the sea's surface, ice, and glaciers. Sounds pretty good doesn't it?
Starting today, our Norwegian Experience winner, Rob Kodalen and his wife Donna will be embarking on the trip of a lifetime, an 8-day Hurtigruten cruise of the waters surrounding Spitsbergen, courtesy of
Borton Overseas
and
Sons of Norway
. Svalbard is home to seven Norwegian National Parks and over 60% of it is protected land.
To learn more about our winner, check out our blog post here.
To kick off their cruise, Rob and Donna will be exploring
Longyearbyen
and the surrounding area on a guided bus tour before embarkation. Longyearbyen is a Norwegian settlement often referred to as the capital of Svalbard. This is a lively small town, situated amid some incredible Arctic landscape.
Barentsburg
is a Russian settlement with an exotic collection of Russian artifacts and architecture. This "Company town" was built in 1935 around the entrance to the coal mine.
Be sure to check back to the blog tomorrow as we fill you in on the next destination in Rob and Donna's Norwegian Experience journey, the largest fjord on the North West coast of Spitsbergen,
Kongsfjorden
.
At the homeschooling convention I learned of a service which I'd never heard of. A thing on my list to set up for the fall was Spanish instruction for my 7th grader. He is asking to learn Spanish (having abandoned Italian via Rosetta Stone). Now that we live in Houston we are surrounded by Spanish signs and labels on foods and Spanish speakers. It would be nice to know how to converse with others and having people all around you to practice on enhances learning and helps with memory retention.
I was surprised to see a booth for a 1:1 Spanish class, online (voice only) via Skype with a native Spanish speaker. My son's teacher lives in Mexico.
We purchased a trial session to see how it goes. They speak online and then printable worksheets for homework and reference lists to use as learning tools are emailed to us. They claim these courses are "enough" for a full class and go up through the high school level.
I am pleased with the service so far. Due to my lack of familiarity with teaching a foreign language course I am unable to compare how rigorous this is in comparison with a textbook based program. However solving the issue of having access to not only a fluent Spanish speaker but a native Spanish speaker may be worth it. I wonder also if families could supplement whatever learning they are doing with this in order to get in more talking time with a native speaker. Prices vary depending on the number of classes that you take. Today they advertise the fees can be as low as $6 per hour.
The company is
Homeschool Spanish Academy
.
To further complicate matters for our family right now, after I paid for these classes I enrolled my son in a big group learning experience which includes Latin (which is new to him). I am unsure if my son can do all the work in the other subjects plus Latin and if continuing with Spanish is possible or overkill this fall. We will see how it goes.
Disclosure:
I am a paying customer of Homeschool Spanish Academy and have no incentive to mention their services. I am not getting paid from them to advertise or tout their services.
It's exciting to see new venues open up for artists to show their work. The art call from Edgewood Vista caught me by surprise, though it shouldn't have. Throughout our lives we're nourished by the arts, and why not be surrounded with it in our sunset years as well.
If you're an artist who missed any of these "calls" for art, it's not too late to assemble something for one, if not all four, of these shows. The first here invites all artists, with no entry fees or requirement to be a professional. It's an opportunity for closet artists to gain an audience. The second is a call for submissions to the PROVE Gallery's September show, curated by the Collective's newest team member Kathleen Roberts. The third is for the next round of Phantom Galleries Superior events. Funding came through for the program to continue. And fourth is the Duluth Art Institute's juried show for 2012. The deadline is tight for all of these but it's not to late to make contact and see which one is suited for you.
And for friends of the arts, I hope we'll see you at the openings. Be sure to mark your calendars!
Art for the Ages
Art Call - "Art for the Ages"
Edgewood Vista has announced a call to artists for an exhibition to be held September 9-12, 2012.The event helps increase awareness for
National Assisted Living Week
.
The invitation it open to all 2D and 3D artists. Amateur or professional artists welcome. (Paintings, illustrations, woodwork, pottery, photography, fiber art, quilts, glasswork, jewelry, sculpture, etc...) No entry fee required. Artwork can be available for display or for sale - with a portion of sales donated to the Alzheimer's Association.
And for the public:

"ART FOR THE AGES" RECEPTIONS
Thursday, September 13 from 3-6pm
A professional reception with local businesses and health care providers.
Saturday, September 15 from 2-4pm
An open house for the community.
Questions? Please contact Rachel Larson at rachell@edgewoodvista.com or (218) 723-8905. Edgewood Vista 4195 Westberg Road Hermantown, MN
PRØVE Gallery announces an Open Call for Submissions for the show "Playground"
Show Description: With autumn now fully upon us, it's time to return to school, work, and dwelling indoors. In honor of years past, when the return to school meant finger-painting, eating paste, and hitting other children with your lunchbox, Prøve Gallery invites you to submit to "Playground." Art that addresses the idea of play – whether by approaching art in a playful way or incorporating lighthearted subject matter – will be considered for this show. Every form of art is welcome; we just want to have a little fun!
Prøve Gallery, Duluth, Minnesota's independent and artist run contemporary gallery, is proud to announce "Playground," opening September 14, 2012.
An extensive description of the show, and requirements for submission can be found on
the Prøve Gallery Facebook page
. Deadline is Sept 1 for artist submissions for consideration with drop off dates September 6-8. The Opening will be September 14.
Mark your calendars
.
Phantom Galleries Superior
The Phantom Galleries call reads like this:
Hey savvy creative ones! We're excited to invite you to submit proposals for the 2012 and 2013 Phantom Galleries. Deadline Sept. 1, 2012. Pass the word.
Artists in all media, including live art and performance, where some component can be made visual 24/7 are encouraged to apply. Scroll down on this invitation to find the details/call and what's new in an earlier post.
Request a pdf version of the application by sending an email to erikamock@gmail.com
Or contact: Erika Mock at 715.392.1150
DAI 2012 Arrowhead Biennial Exhibition
The call for submissions went out some time ago and the deadline is just around the corner. Like, September 1. This important show is a juried event and a wonderful showcase for serious artists.
Full details are available here at
the Duluth Art Institute website.
AND if this isn't enough... there's another big Gallery Hop brewing for October. Very special two-night event. Watch for details here, there and everywhere. Hope your day is a great one.
Holy cow.....yes, this bovine lover really said, holy cow!! Progress is going slowly on this piece. Seems for every 10 beads I add, I take 12 off! Because I'm just doodling.....but probably with way tooooo much thought, the beading is going slowly.
That's okay, as I always tell my students....try to think marathon....not sprint.
I'll admit to be fairly distracted while stitching last night as we had a reprieve from hog round ups & car shows. Our son and his wife, who put so much thought into gift giving....gave us the complete TV series 'Wired'. Many claim this is/was the best show on TV. We are delighted to have the youngins' to keep us up to date!!
Well.....it's full of scoundrels for sure....always a plus for drama. Problem is, that it was filmed in such dark light, it's very difficult to see which bad guy is doing what. I had the same complaint about the original 'Homicide' (and I think these two are connected via actors and perhaps directors). So.....it requires more than a casual glance at the screen to follow the dirty dealings!
Tonight....and realize...I've only made one reference to the NFL so far......the Green Bay Packers will be on TV here.....YEAH.....let the season begin......
Vivian Lorene
Duboise, 94, of Shady Point, OK passed away Tuesday, August 28, 2012 in Shady
Point.

Vivian was born November 26 1917
in Cameron, OK to Luther & Francis (Tucker) Bridges.

She was a homemaker.

Vivian lived most of her life in the rural
area of Cameron.

She was a member of Liberty Hill Baptist
Church.

She and Rosser Duboise were married May 26,
1934 and were together until he died December 2, 1989.

Vivian was preceded in death by her husband,
Rosser; grandson, Dean Currens; her parents; stepfather, Charlie Mooneyham;
great grandson, Zack Moore; 3 brothers, Bob, Clyde & Otho Mooneyham; and
special friends, Claude & Inez Farrar.
She is survived by
3 daughters & sons in law, Betty Ann
& Leo Burden of Upland, CA, Gloria Jean & Johnny Currens of
Shady Point, OK, Katie & Larry Sockey of Pocola, OK; son & daughter in
law, Paul & Margaret DuBois of Cameron, OK; granddaughter, Virginia Ann
& Doug Moore of Austin, TX; 7 Grandsons, Wayne & Susie Currens of
Poteau, OK, Randy & Lettie Burden of Upland, CA, Bill & Angie DuBois of
Mustang, OK, Joe & Trisa DuBois of Shady Point, OK, Mike & Kristi
DuBois of Blanchard, OK, Jon & Kelly Sockey, Ronnie & Mindy Sockey of
Poteau, OK; 17 Great Grandchildren; 7 Great Great Grandchildren; 2 sisters,
Elizabeth Farrar and Mattie Lee Fox of Cameron, OK; 1 brother, Bill &
Lucille Mooneyham of Poteau, OK; 1 sister in law, Mary Mooneyham of Torrance,
CA;

her many special "adopted kids" that
she hauled to Sunday School & Vacation Bible School; other relatives &
loved ones; many beloved friends.
Services will be 2
pm, Friday, August 31, 2012 at the Liberty
Hill Baptist
Church with Rev. Charles
Caughern and Travis Cook officiating.
Interment will follow in New
Providence Cemetery,
Slatonville. OK.
Pallbearers will be her grandsons.
In lieu of flowers
donations may be made to the Liberty
Hill Baptist
Church Building
Fund, 25952 Claudes Rd,
Cameron, OK

74932.

The family will be
at the funeral home on Thursday evening from 6-8 pm to visit with relatives
& friends.
I hate detailed homeschooling schedules. To me they are a recipe for showing failure. Intentions to do math that hour fail when half the time is spent on the toilet in that hour. Now we are behind a half hour. It's like a domino cascade of failure as one typical thing after another happens as the day unfolds.

We have mostly used checklists by day of the week. Each day is an hour of math. Read an hour of fiction books of your choice before bed to unwind. Do one spelling lesson a day with Spelling Power. So forth and so on. That works best when Mom plans the studies and when the kids are only accountable to the parent-teacher.

When outside classes are used that require homework the vague checklists are useless. Now the work centers on deadlines. The top priority is to do what needs to be done on time. Second is do studies that Mom oversees which have softer deadlines.

Using online classes from home requires paying attention to the time when home. Our favorite days have always been when we could wake when our bodies told us they were finished, and when we had nowhere to be and learning just flowed. And we got to stay in our pajamas if we wanted. We could kind of forget time in general and had a feeling of freedom. We'd set a timer to go off in an hour to signal when to stop the history read aloud and move on to something else. When you have an important live class you have to keep a sense of awareness of the time and also give yourself preparation time to get online and ready the websites and have your notebook and pen ready for notetaking.

This fall each son has online live classes. They also each have online classes which don't meet at a certain time but deliver lessons with due dates via the Internet. My younger son is enrolled in a classical homeschooling group who uses one day of in-person classes but doles out assignment checklists, worksheets, and learning tools via a website. This fall we have the most appointments for home education than we ever had. This means we have to get more formal with our scheduling.

My grade 10 son's work is independent work. He does not need me or should not need me for this work. This lack of being taught directly and me not saying "It is time to do history together" puts him in control. I would like to see him organizing his own time and getting the work done under his own guidance.

The biggest struggle right now is that my sons are spending time doing things that are not homeschool related. When going online to check email to see what the teacher sent my son takes a sidestep into what I call time suck activities. He will go to Facebook and poke around. He will listen to music and go off into a daze. He will do other things like research song lyrics and ponder them. Next thing you know an hour went by and no academic work was done. He also will choose to do enjoyable easy work with a far out deadline (listen to Tom Sawyer on audiobook) instead of read the world history text that he is supposed to be prepared to discuss in today's class.

I am trying to figure out a way to organize the assignments that makes the due dates obvious and at the forefront. We also need assignments that are things they should do every day such as math which I oversee at home.

The student planners are organized by current day. Students are to write the assignments in the book on the day that the teacher gives them the assignment. This may be simple for school kids who meet five days a week and often have assignments due the next day but it is not ideal for homeschoolers. Some classes have already published their assignments reaching out one month from now and the deadlines are all over the place. Some assignments my son has now are due in 4 weeks, 5, 6, and one is due in 5 months. The large projects need to be doled up in smaller pieces that are done over time in doable portions.

I am trying an Excel spreadsheet which has a column for a due date. I think typing it in is faster for me or either of my kids, than using a paperback book based planner that requires handwriting in tiny slots. Let's not even get into sloppy writing and the problems that could cause.

How do you keep track of assignments due? Do you use a schedule? What format do you use?


Earlier this week we talked about the very beginnings and basics of starting to breastfeed your baby, from birth to the first few days of life. In today's post, I'll talk through some of my very early days of breastfeeding my son through infancy, picking up right where we left off last post, when I stopped after discussing your milk coming in.
One of the first few things that surprised me SO much about breastfeeding a newborn/infant was just how often babies actually nurse. My son nursed all.day.long. It is recommended to nurse at LEAST 10-12 times per day, however, we were often way over that mark. I kept track of all of the early feedings on my phone and just looking back on those numbers now, I see there were days where he even nursed 14-16 times per day.
Babies nurse so much in the early stages! And, at this stage in the game, a pitfall to avoid is being made to feel guilty or ashamed of how often your child needs to nurse. Our society seems to value independence so much, and there were many people who expressed to me that (they felt) I was letting him breastfeed too much- that he shouldn't need to be physically connected to me for that much time per day.
I have a few things to say to that.
Most importantly, if my child was hungry, I would feed him. I don't see anything shameful or bad about that. Also, in the early stages, when your child nurses, they are beginning to establish your milk supply. How are you supposed to establish the supply your baby needs if they are constantly trying to nurse more, and you are cutting them off? This period of time is CRITICAL to establishing your supply and every time they are at the breast, whether they are nursing due to hunger OR comfort, they are teaching your body what they need. We experienced quite a bit of cluster feeding even in the very beginning with my son, where he would want to nurse pretty much from after dinner until bedtime, on and off. The only thing that he wanted was to nurse during those times, it was the only thing that made him happy. Was it tough initially? Yes. I felt like most nights, feeding him was all that I did. But as time passed, the more time he spent feeding prior to going to bed at night, the longer my child slept at night. Yes, we were nursing on and off for what seemed like hours before he went to bed, but if that meant I was able to get 7-8 uninterrupted hours of sleep after that, that was just fine by me! He knew what he needed, and he was telling me exactly that.
Additionally, there are some schools of thought that believe there is a period of time after their birth that the baby is just trying to adjust and learn their new world. Makes sense, right? Well, these little creatures who have known nothing but you for the past 9 months desperately want to be in your arms, to feel your heartbeat, to cuddle into you and see your face. They are not little creatures that just pop out and, boom, are all of a sudden independent. That may not happen for YEARS to come. (Mom- I put may not because you better believe I'm not fully independent from needing you even now!) These are babies. If "comfort" nursing provides them comfort, then why wouldn't you give them that comfort? To me, to not fulfill their needs is like saying, "Well, I know what you want/need, and I know you're a baby that needs me to provide what you want/need, but my independence from you is more important than your needs right now." It just doesn't make sense to me. So, comfort nursing or hunger nursing, we nursed. And my supply developed and became available to him. Even in those times where he cluster fed at night, and I was left wondering if there was really even anything in there for him to drink, it still met his need at that time.
Breastfeeding at this stage is very personal. It is easy to get bogged down by the details. Some of my concerns in the beginning were: Do I feed from both sides every time or just one? Do I let him nurse to sleep? Do I nurse him to sleep as a means of getting him to sleep on purpose? How long do I let him nurse on each side? How long is normal to nurse on each side/total?
A lot of those details really just depend on you and your baby. Because nursing is all about supply and demand, if your baby is telling your body that both breasts need to be emptied of 2 ounces each every 3 hours, then it will produce as much as you need. If your baby is telling your body that one breast needs to be emptied of 4 ounces every six hours (the difference between nursing one side or both sides at each feeding), then your body will produce as much as your baby needs in that instance as well in most situations. We also had a very specific routine for nursing. We changed my son's diaper right when he woke up, and then immediately fed him after each time. I have several friends who would feed their children first, and then change the diaper. I have one friend who would nurse one side, then stop and change the diaper to keep her daughter awake, and then nurse the other side after. As for nursing our child to sleep, we did it ALL the time. Initially, it was the only thing that would put him to sleep. It was quick, reliable, and easy, so we stuck with it, and have suffered no ill-effects from it, as he is a great sleeper now. It really just depends on you, your partner, and your baby, and what your family's preferences may be.
A sleepy little man after nursing into a nap. This was from the very early days, he still had brown hair back then.
I mentioned above that in most situations, your body will produce as much as your baby needs. Well, sometimes that is not the case. If you do have a supply problem, and you are not producing as much as your baby needs (this can be determined by your lactation consultant and yourself- again, please don't self diagnose! If your baby is having wet and dirty diapers and does begin to gain weight, you are probably just fine!), there are some things that you may do to increase your supply. Again, this is pretty personal based on your body, but some of the things that helped increase my supply are as follows: drinking a TON of water, eating oatmeal every morning, taking supplements to increase your milk supply (such as Fenugreek, which I purchased at our local GNC), or drinking things such as mother's milk tea. I have never made lactation cookies, but there are some great recipes on Pinterest as well to increase your supply. However, if you are concerned about your supply, my number one recommendation would be to nurse as much as possible, add in pumping sessions after the baby is finished nursing or during long stretches of sleep, and avoid bottle feeding until your supply has increased or leveled out. Demand determines supply in most cases!
One of the last points I'll add into the infancy stage of breastfeeding is the topic of taking your baby out. As a new parent, there is a HUGE adjustment you must come to terms with in regards to just how easy it was before to pop out of the house and grab a coffee to how tough and time consuming it is to leave the house with a newborn. Some parents find it to be easy as some newborns sleep really well in a carseat or don't mind being carried around in their sleep. For us, I know it was a huge accomplishment to plan our trip around his nap times, have him up, changed, nursed, ready, and out the door, complete our errand/task, and then get back to the house by the time he was ready to nap again. And there were frequent times when our schedule just wouldn't work out the way I hoped it would because he would need to eat right in the middle of a doctor's appointment or errand.
In those cases, you have to figure out your comfort zone with breastfeeding. Initially, I was really concerned to breastfeed in public, covered or not covered. I had a hard time coordinating getting my son positioned right, myself not overly exposed, the nipple shield on and working (while we used it), and everything in the right place without a lot of fuss in the beginning. So, because of that, there were several times I nursed my son in the car, because that was my comfort zone. As he grew a little older, I became more comfortable with nursing him in public, at a restaurant or etc. I always wore a nursing cover only because that is what fit my comfort zone. I have seen plenty of women in my area nursing in public without a cover, and I applaud them for their comfort in doing so. The most common idea I've heard while talking to other nursing mothers about nursing in public is that, while it commands a lot of buzz and hubub, it really is just about providing your child what they need when they need it, and there is not a single person who should be able to fault you for that.
The issues I've talked about in our infancy post seem to be the main problems/pitfalls that I've pushed through in the first few months of my son's life. What were some of your problems breastfeeding in the first few months?
My next post will delve into some of the more specific pitfalls you can go through while breastfeeding- such as clogged ducts, mastitis, etc.- as well as talk about the transition to being a working mother and pumping in the workplace. Check out the blog on Friday for that post!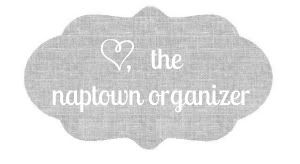 Pin It